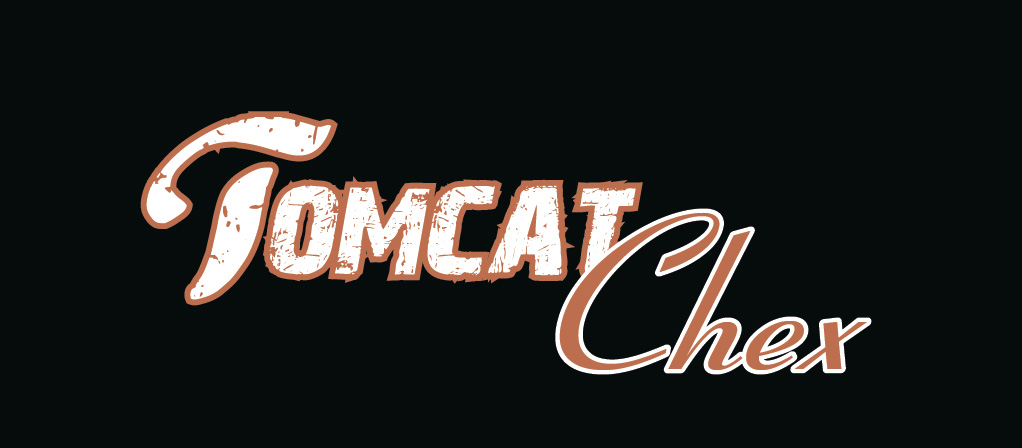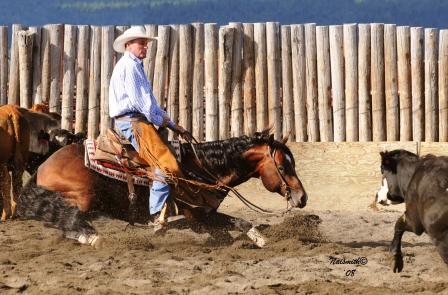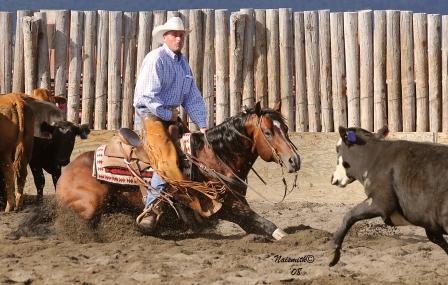 2002 Bay Stallion
14.3 ~ 1100 lbs
~ LTE $148,000.00
AQHA #4322531
NFQHA #F0030187 - 92%
APHA Eligible Sire #Q4322531 Color Producer
5 Panel Genetic Disease Test N/N
June 2009
All About Cutting Feature Article

Like us on Facebook

Click here to watch videos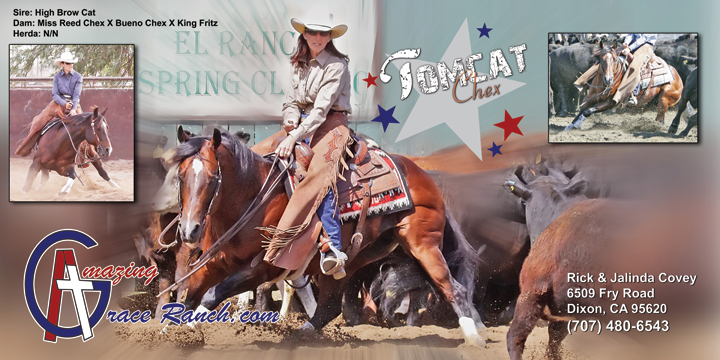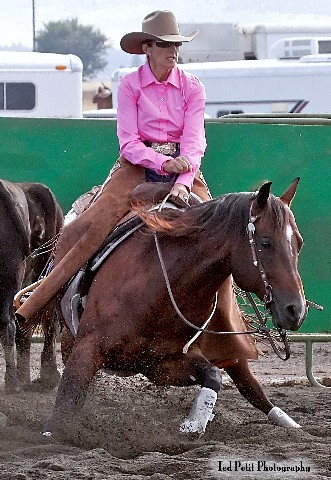 Sire: High Brow Cat offspring earnings over 73 million
Dam: Miss Reed Chex x Bueno Chex x King Fritz
Tomcat Chex is one of those unique individuals who has out-produced himself,
which is the mark of a great sire. His foals are very trainable, very cowy and smart, and they possess athleticism.
We believe our breeding program gives you the best gene pool.
With High Brow Cat being Equi Stat All Time Leading Cutting bloodline
and Miss Reed Chex bloodline being Equi Stat All Time Leading Reined Cow Horse.
This mix has created foals who are quicker to mature mentally, with a body that will hold up to the job.

Please visit Miss Reed Chex page to find out more about her accomplishments and her offspring
Click here to see more pictures of Tomcat Chex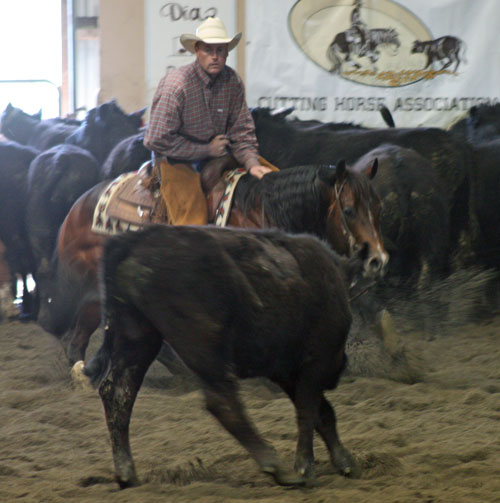 Do you want to put that foundation blood back into your horses? Tomcat Chex is your opportunity. It is no secret that the King Fritz horses have been known, since the early days, to handle any type of ground because they could stop in their loins, break in their back and were strong in their stifles, loin and hip. They also have HEARTS big as Texas, always wanting to please. Tomcat Chex, "TC" has all these traits. In his training program, he came out everyday with the attitude of, "what do you want to teach me today". If you want your babies to have great minds, big strong bones and big stops, TC is your man.



Open rider - Gavin Jordan
Non-Pro/Amateur rider - Jalinda Covey

Click here for 5 generation pedigree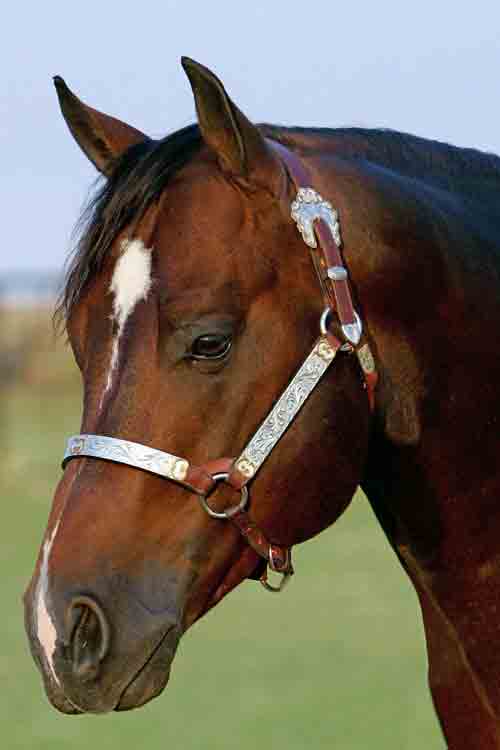 Tomcat Chex will stand at Amazing Grace Ranch in 2017
2017 Breeding Fee: $2,000.00 includes chute fee and first ship semen
Cooled Fresh & Frozen Shipped Semen Available

Frozen Semen available in Australia
Frozen Semen available in Europe

Special consideration to proven mares
Multiple mare discount
Australian Contact: Lynda Orr
Sierra Ridge Quarter Horses
Call : 0409457853
Email : sierra_ridge_qh@hotmail.com

AQHA 5 Panel Genetic Disease Panel Test N/N

Subscribed to the NCHA Super Stakes, PCCHA, NRCHA Stakes, NRHA Sire & Dam

First Limited Foal Crop arrived in 2008
First foal crop performing offspring are 100% Money Earners
With FAITH we can ACHIEVE all that we BELIEVE

"Do not worry about anything; Instead Pray About Everything." Philippians 4:6
Email Us: tomcatchex.net